Should Your Elderly Loved One Use a Personal Alarm System?
Home Care in Dacula GA
More and more elderly loved ones are using devices called personal alarm systems to help keep them safe when they're at home. Understanding how these devices work and what they can do for your loved one can help you to determine if they're right for your loved one.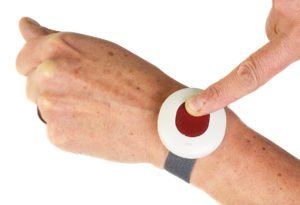 What Personal Alarms Do
Personal alarms involve a multi-faceted system. One part of the system is a transmitter that your elderly loved one wears somewhere on her person. In the case of an emergency, she can push a button to have the system contact a call center that can send help. Other parts of the system include control consoles, speakerphones, and other types of monitors, depending on the overall system.
Why Your Loved One Might Want One
Having a personal alarm system can help your elderly loved one to feel more secure, particularly when she's at her home alone. Even if you or her home care provider are there with her, she may be in a position where she falls or has another type of emergency. Having the personal alarm system on her can enable her to get help whether she's alone or has someone there with her. If your loved one still lives on her own, she may feel safer at night, too.
Why You Might Want One for Your Loved One
If you can't be there with your elderly loved one as often as you want, knowing that she has access to fast emergency service can give you tremendous peace of mind. A personal alarm system also allows you to be able to give your elderly loved one some of her independence back without being intrusive.
How to Find Personal Alarm Systems for Your Loved One
There are a huge variety of different personal alarm systems available, but it can be difficult to know which one to try. You can start by talking to other family caregivers, friends, or other family members to see if they've used these kinds of devices before. Other good sources of information can be your loved one's home care providers or senior agencies in your area.
Your loved one might be willing to give a personal alarm system at try once you let her know about the benefits to having it.
The staff at Home Care Matters is available to talk with you and your family about all of your needs. Home Care Matters is a home care agency providing quality and affordable 

home care in Dacula, GA

and the surrounding areas. Call (678) 828-2195 for more information.
Latest posts by superadmin
(see all)