Home Care Providers Can Benefit Your Elderly Loved One
Home care providers are special people. They dedicate their lives to providing excellent care to their patients. For many providers, taking care of others is a true passion. In many cases, elderly people who decide to stay at home after retiring need regular support. While family members and friends try to do their part by visiting their loved one on a regular basis, sometimes the elderly person needs more. This is where home care providers can lend a hand. They can help your elderly loved one to thrive and live the best life possible.
Someone Your Loved One Can Have Conversations With
Home care providers can be the person who sits down with your elderly loved one and listens to them. Most elderly people love sitting down with someone to share their stories, memories, opinions, and ideas. It is very beneficial for an elderly person to have a home care provider who also enjoys having conversations with their patients.
Handling Certain Tasks
There is a lot to take care of in a home. Home care providers will usually be able to help their patients with everyday tasks. Some of the tasks they can help with include the following:
Dusting
Taking out trash
Dishes
Cleaning the bathroom
Sometimes it is difficult for an elderly person to clean certain areas in their home. A home care provider can help to take care of those tasks.
Helping with Medications
Many elderly people need to take prescription medications. They might rely on these medications to live. However, keeping track of medications can often be a difficult task. Home care providers can help a person to manage their medications. They understand how important it is for an elderly person to track the proper dosage at the correct time of day. They will be there to ensure your elderly loved one is taking their medications properly.
Preparing Your Loved One's Meals
One of the most important parts of living a healthy life is eating right. Home care providers can help your elderly loved one eat a proper diet. Many times, they will even prepare a healthy meal for their patients.
Grooming and Bathing Assistance
Most of us take for granted our ability to shower and groom. However, many elderly people need assistance in this area. Home care providers are trained to help elderly people with these grooming and bathing tasks.
Moving Around the House
It can often be difficult for an elderly person to get around in their house. Many elderly people have trouble getting in and out of bed. A home care provider can help your elderly loved one to move around the house easier. They have the patience and passion to lend a hand whenever your loved one needs them.
Conclusion
A home care provider can benefit your elderly loved one in many ways. They are trained to help their patients in several areas. It might be best for your elderly loved one to check into getting them home care services today.
The staff at Home Care Matters is available to talk with you and your family about all of your needs. Home Care Matters is a home care agency providing quality and affordable Home Care in Dacula, GA, and surrounding areas. Call

(770) 965.4004

for more information.
We provide home care in Flowery Branch, Braselton, Buford, Dacula, Duluth, Gainesville, Johns Creek, Lawrenceville, Oakwood, Sugar Hill, Suwanee, Barrow County, Forsyth County, Gwinnett County, Hall County, Jackson County, North Fulton County.
Sources
http://www.hcaoa.org/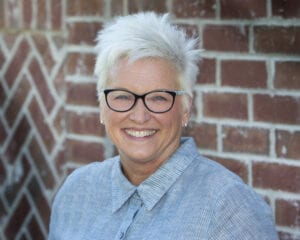 Latest posts by Valerie Darling, Founder, Owner
(see all)