Care Options: Three Indicators It's Time to Talk to Mom About Elder Care Options
Care Options: You may be wondering if it's time to talk to your aging mother about elder care.
Perhaps this is the sort of topic that has led to heated discussions or arguments in the past. Right now, you may be wary about bringing care options up again, but it is still important.
Below are three potential indicators that the time is absolutely right to begin talking about elder care with your aging mother, even if she doesn't want to talk about it right now.
Indicator #1: She is having difficulty maintaining balance.
If you notice your mother struggling with her balance, is slow to get up from a seated position, clutches on the handrails, the wall, or has difficulty just navigating the hallway these days, what could happen next?
She is at a greater risk of slipping and falling, which can lead to devastating injuries for a person in their 70s, 80s, or 90s. If you notice she's having difficulty maintaining her balance right now, it is high past time to sit down and talk about at least a few elder care options.
She doesn't have to move out of her home if she doesn't want to. Home care can help her stay in the house she loves and remain safe while maintaining a sense of autonomy and independence.
If she has truncated conversations about elder care in the past, she might have assumed it was only going to lead to topics like nursing home care or assisted living, which may not be something she wants to think about just yet. She doesn't have to. Not when you realize home care is an option.
Indicator #2: She is asking you for more help these days.
Perhaps because you lived only a few miles away from her or just down the road, you didn't think twice about assisting her every once in a while. However, it seems that the more help you give her, the more she asks for.
The old adage, 'Give them an inch, they think they are a ruler,' certainly comes into play, doesn't it? Well, when somebody is having trouble navigating daily life and suddenly realize the benefits of leaning on another person, doesn't it make sense they will turn to that assistance more and more frequently?
Of course, it does. Yet, if she is asking you for more help these days, that means you have less and less time for yourself. That is only going to lead to tension and other challenges you may not be ready to face just yet. Talking to her about care options is a good idea at this point.
Indicator #3: She is facing a serious health issue.
If your mother is recovering following a hospitalization, just had major surgery or is scheduled to go through it, suffered injuries through an accident, or some other situation now is the time to talk about elder care.
Sure, she might not have wanted to talk about it in the past, but now she needs to understand her care options. She may not agree to it, but you need to talk about it. The longer you wait, the greater the risk to her, her safety, and maybe her life in the future.
The staff at Home Care Matters is available to talk with you and your family about all of your needs. Home Care Matters is a home care agency providing quality and affordable Home Health Care in Duluth, GA, and surrounding areas. Call

(770) 965.4004

for more information.
We provide home care in  Braselton, Buford, Dacula, Duluth, Flowery Branch, Gainesville, Johns Creek, Lawrenceville, Oakwood, Sugar Hill, Suwanee, Barrow County, Forsyth County, Gwinnett County, Hall County, Jackson County, North Fulton County.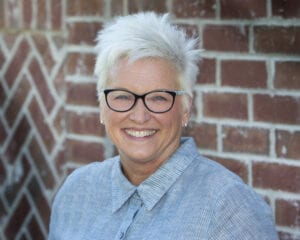 Latest posts by Valerie Darling, Founder, Owner
(see all)