Do You Know What FAST Means?
It's estimated that close to 800,000 men and women have a stroke each year in the U.S. The majority of these strokes occur in people 65 or older. While a stroke can kill a person, a fast response can make a difference. This is where FAST comes in.
FAST is a medical acronym used to ensure people know what to do and how to identify a stroke. Every family member should have FAST memorized. Do you know what these four letters mean?
What is FAST?
Both FAST and BE FAST are used by the medical world to help people identify a stroke and know what to do. FAST covers the key symptoms of F-face, A-arm, S-speech, and T-time. If you add the BE to it, that covers balance and eye (vision). In stroke patients, double or blurred vision is often experienced.
When someone has a stroke, the face may start to droop. The speech will be slurred. There's a loss of movement or control in the arms. At that point, time is of the essence. Doctors need to determine the type of stroke before a blood thinner can be given. If there's a brain bleed, blood thinners would not be advised, but in the more common type of stroke, breaking up the blood clot is important to do as quickly as possible.
Specialists start working with stroke victims as quickly as possible. Goals are to get the patient into therapeutic activities as quickly as possible. Exercises will work on restoring movement to arms and legs, restoring speech, and ensuring breathing and swallowing are possible.
What is Needed Back at Home?
Many stroke patients move from hospitals to rehabilitation centers while they regain mobility and speech. When your mom or dad was ready to come home, it's very likely that a walker, cane, or wheelchair will be needed. That makes stairs very hard to negotiate. It also makes showering in a combination bathtub/shower a challenge.
Narrow doors or hallways may be impossible for your parent to get through if a walker or wheelchair is needed. A bedroom may have to be moved to the main level. If there are stairs to get into the house, a ramp may have to be installed. Stair lifts, safety rails, and lowered counters and appliances are also changes that some stroke patients require.
The home is just one area where changes have to be made. Your parent would need caregivers to help with meals, bathing and personal care, toileting, and mobility. You can offer some of that care, but you're going to need help. Elder care aides offer you breaks and have the training to help with more challenging care needs. Call an elder care agency to learn more.
The staff at Home Care Matters is available to talk with you and your family about all of your needs. Home Care Matters is a home care agency providing quality and affordable

Homecare in Buford, GA

, and surrounding areas. Call (678) 828-2195 for more information.
Sources:
http://www.strokecenter.org/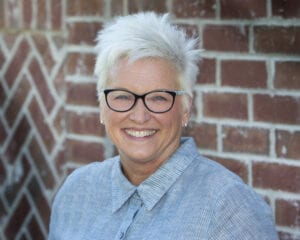 Latest posts by Valerie Darling, Founder, Owner
(see all)