Irritability and the elderly: how to keep your cool
The tables have turned. Your aging parent is used to calling all of the shots and taking care of you. But now you are the one taking care of your parent. That is a tough transition for you and your parent to make. And this new reality will take a while for both of you to get used to.
It is no wonder your parent's mood has become increasingly irritable. It is also no wonder why you have found it increasingly difficult not to blow your top. If you are struggling with how to keep your cool while caring for your aging parent, keep in mind the following suggestions:
Take things slow
Adjusting to this new parent-child paradigm will take time for both of you. Don't rush things.
Expect nothing
During this time in your parent's life, he or she may experience many unchartered feelings. Maybe he or she will become more emotionally available. Maybe not. Either way, it is hard to predict how these changes will affect your loved one, so it is best to expect nothing.
Don't be surprised by your parent's anger
As it is already noted, anger and irritability is a common byproduct of aging when that person also has to accept a considerable amount of lost independence.
Protect your buttons
Your parent knows what buttons to push, so do what you can to protect them.
Don't micromanage
Let your parent make decisions for his or her care. Make suggestions, not demands.
Recognize the difference between emotional and cognitive dysfunction
Recognizing the differences between emotional and cognitive dysfunction in your parent might not be the easiest thing to do. Keep in mind that you are probably already very familiar with your parent's emotional dysfunction. Identifying his or her cognitive dysfunctions may be a little trickier. When your parent exhibits behavior that seems new to you, take note (literally).
Lean on home care
A home care provider is there to assist you, your family, and your loved one as much as possible. This includes assisting with daily household tasks that have become increasingly more difficult as your loved one ages, providing needed respite services, providing companionship, and helping your loved one establish a predictable daily routine. Utilizing a home care provider can go a long way in improving your ability to provide the best care to your loved one.
Take care of yourself
It is easy to experience caregiver burnout when caring for an aging parent. So, do yourself a favor and take care of yourself too. Exercise, eat well, take needed breaks and most of all, have fun!
The staff at Home Care Matters is available to talk with you and your family about all of your needs. Home Care Matters is a home care agency providing quality and affordable Homecare in Hoschton, GA, and surrounding areas. Call

(770) 965.4004

for more information.
We provide home care in Flowery Branch, Braselton, Buford, Dacula, Duluth, Gainesville, Johns Creek, Lawrenceville, Oakwood, Sugar Hill, Suwanee, Barrow County, Forsyth County, Gwinnett County, Hall County, Jackson County, North Fulton County.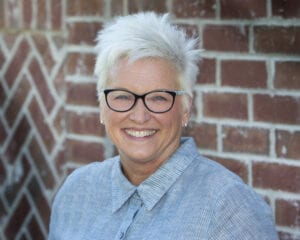 Latest posts by Valerie Darling, Founder, Owner
(see all)