Making Contacts, Knowing Your Options: Meeting the Challenges of Long-Distance Caregiving
If you're a long-distance caregiver, an elderly relative's health and well-being are constant concerns. It can be very hard to stay on top of the situation if you're an airline flight or a long-distance car ride apart. A care subject may be less than forthcoming over the phone about how she's really feeling, especially if she's worried about losing her independence or just doesn't want to worry you. There are often tell-tale signs if someone's struggling with activities of daily living, but they're of little avail if you can't see for yourself. So, what other options are open to you?
Seek help locally
Reach out to your loved one's neighbors or friends in the area, anyone who could stop by and make a visual check of the situation. Ask if they wouldn't mind checking in at least once a week or to let you know if they see anything that doesn't look right. A brief, friendly visit can reveal if something's wrong, like stacks of unpaid bills, uneaten food lying around, or signs of physical decline, such as poor hygiene and dirty clothing.
If you don't know anyone in the area, consider making a special trip to meet your relative's neighbors, make them aware of the situation (chances are they're already aware) and ask if they could look in on your care subject once in awhile. If they're willing, provide a list of potential warning signs you'd like them to watch for, and ask if they could help your relative get to medical appointments and pick up prescriptions. Periodic visits by a neighbor can also keep your relative alert and socially engaged.
Identify local resources
Speak with your loved one's healthcare provider about their care needs, and ask what resources for help are available in the area. For example, if they have Alzheimer's disease, reach out to the Alzheimer's Association for more information about local options, or use the Alzheimer's Navigator, a free online tool that can help you determine your loved one's day-to-day needs, identify any actions that need to be taken, and locate area services and programs. At some point, it may be necessary to hire someone to assist with personal care needs, so consider talking with a social worker or geriatric care professional who can help you arrange for care. The Area Agency on Aging is also a good place to start.
Medicare
Medicare coverage can be very helpful if you're a long-distance caregiver needing help with a loved one. But first, you need to understand how it works, and know when the enrollment period begins and ends (October 15 to December 7). This is the only opportunity to make coverage changes, so make careful note of your loved one's requirements and gather information about specific plans offered locally. Don't forget to keep a list of your care subject's healthcare providers and current medications.
Plan for the unexpected
Have an action plan in place and be ready to intervene in person in case of an emergency. Keep funds in reserve if an emergency visit is required, and discuss the situation with your employer in the event you need to make use of the Family and Medical Leave Act. A local contact (such as a friend or neighbor) can be a big help if someone is needed to intervene until you get there.
Long-distance caregiving is a challenge, and it often requires establishing a network of people who can help keep your loved one safe, happy and healthy. Know your options if it becomes necessary to call on local resources, and make a point of establishing relationships with neighbors and other local contacts.
The staff at Home Care Matters is available to talk with you and your family about all of your needs. Home Care Matters is a home care agency providing quality and affordable home care in Flowery Branch, GA and the surrounding areas. Call (678) 828-2195 for more information.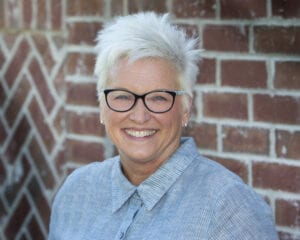 Latest posts by Valerie Darling, Founder, Owner
(see all)