Are You Physically Healthy Enough to be a Family Caregiver?
Being a family caregiver for your aging parent can be a wonderful way to show them how much you love them and appreciate all that they have done for you and your life, to give back to them, and to ensure that they receive the care and support that they need to manage their challenges and limitations as they age in place. If you were considering stepping into such a role, however, it is extremely important that you evaluate whether you are truly prepared to take on this role and all of the responsibilities that it can bring with it. Knowing your own abilities and limitations is a critical step in being sure that you will be able to fulfill the tasks of being a family caregiver safely, healthily, and effectively. One particular issue that you should consider is whether you are physically healthy enough to be a family caregiver. This is important both for your own well-being and for the effectiveness of the care that you can give to your senior.
Caregiver in Buford GA: Physical Health
Some things to keep in mind when considering whether you are physically healthy enough to be a family caregiver include:
If you are prone to infections and illnesses, keep in mind that seniors tend to have immune systems that are lower and less effective than those of younger people. This means that they are more vulnerable to contracting illnesses and infections and to suffering the complications associated with them. Having frequent infections and illnesses may mean spreading these to your parent, putting their ongoing health and even their life at risk.
If your senior deals with mobility issues and challenges, it is important to consider whether you have the physical strength and capability to provide the assistance that they might need. Seniors with mobility issues require support and assistance with navigating their home, transferring in and out of bed or chairs, help with bathing, and other tasks that require strength, balance, range of motion, and flexibility. Without these, you could put your own health and safety, as well as that of your parent, at risk of potentially serious injury.
Fulfilling the care needs for a senior as well as handling everything else in your life requires a tremendous amount of energy. Consider whether you feel that you have the endurance, energy, and effort needed to do all of it effectively.
If you feel that you may not have the physical health to be a family caregiver, consider home care. With this type of care you can remain actively involved in your parent's life and spend quality time with them while relying on a professional care provider to fill care gaps. This ensures your parent gets the care that they deserve and that both of you remain healthy and safe.
Being a family caregiver for an aging adult can be extremely challenging. This is especially true if you are a member of the sandwich generation, caring for both your aging parent and your children, you live at a distance from your parent that keeps you from being able to be with them as frequently as you would like to be, or you struggle with your own challenges and limitations that keep you from being able to fulfill their care needs in the way that you believe they should be fulfilled. Whether you are dealing with care challenges, are experiencing a high level of caregiver stress, or simply feel that your parent would benefit from a wider care circle, home care can be a fantastic choice. A home care services provider can step in to fill care gaps, offer companionship and support, reduce your stress, and ensure that your parent receives the care and support that they need at all times. This will support a better quality of life and ongoing health and well-being for both of you.
The staff at Home Care Matters is available to talk with you and your family about all of your needs. Home Care Matters is a home care agency providing quality and affordable caregiver services in Buford, GA and the surrounding areas. Call (678) 828-2195 for more information.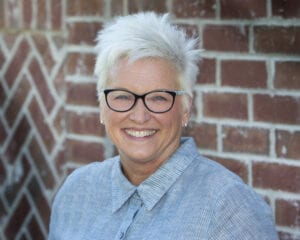 Latest posts by Valerie Darling, Founder, Owner
(see all)