Five Benefits of Companionship for Your Senior
The COVID-19 pandemic has resulted in many seniors who live alone having to sacrifice socialization with friends and family. Because of this, now is the best time to consider the importance of companionship for your senior. Hiring senior care providers to offer companionship can be a perfect solution, especially if she needs a little bit of extra help around the house. It helps to understand also why companionship is so important and why loneliness is something that your senior needs to avoid, if she can.
She Can Ward Off Depression
Depression and loneliness often go hand in hand for aging adults. The loneliness can sap your senior's energy and her desire to do the things that she knows she needs to do in order to take care of herself. If she stops doing some of those things, like showering and eating, that can allow depression to progress even more quickly.
Her Brain Will Stay Healthier
Brain health is closely tied to both physical and emotional health. When either of those are not doing as well, cognitive health suffers, too. Meeting new people and being around people who she wants to be around can go a long way toward keeping your senior's brain active and engaged. This pays off dividends both now and well into the future.
Her Risk of Heart Disease Goes Down
Loneliness doesn't just affect your senior's brain, though. Remember that emotional health also impacts physical health, including your senior's cardiovascular system. Loneliness can cause stress, which can lead to issues like increased blood pressure. If your elderly family member is already prone to heart issues, high blood pressure, and other issues, loneliness can make it all worse.
She May Experience Less Stress
With loneliness handled, and possibly with help for situations that are a little more difficult for her, your senior may find that her stress levels naturally decrease. This is a wonderful side effect. As your senior feels calmer and happier, her stress levels will come down, even more, creating a happy cycle of good results.
It's Possible She Could Extend Her Life
Loneliness causes stress, of course, but stress can also shorten your senior's lifespan. Also, your elderly family member might be more reluctant to go to her doctor as often as she should if she's lonely and completely on her own. Having companionship around more often can alleviate these issues.
Everyone has different needs for companionship, so talk to your senior about what will work best for her.
The staff at Home Care Matters is available to talk with you and your family about all of your needs. Home Care Matters is a home care agency providing quality and affordable

Senior Care in Flowery Branch, GA

, and surrounding areas. Call (770) 965.4004 for more information.
We provide home care in Flowery Branch, Braselton, Buford, Dacula, Duluth, Gainesville, Johns Creek, Lawrenceville, Oakwood, Sugar Hill, Suwanee, Barrow County, Forsyth County, Gwinnett County, Hall County, Jackson County, North Fulton County.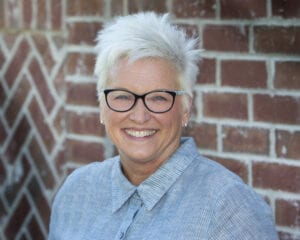 Latest posts by Valerie Darling, Founder, Owner
(see all)