What are the Signs and Symptoms of Lung Cancer?
In your role as a family caregiver, protecting your senior's health is one of your most important priorities. Part of this is being able to recognize the potential signs and symptoms of serious health conditions so that you are able to ensure that your parent gets the medical attention that they need, and that you are going to be able to give them the level of care that they need and deserve should they develop a serious condition such as lung cancer. By knowing the potential signs and symptoms of lung cancer you can be more vigilant about your parent's health and well-being, and aware of early issues that can help you to detect if your parent might have developed lung cancer.
Some of the signs and symptoms of lung cancer include:
Chest pain.
A persistent cough that is new and not related to other health issues that you are aware of.
Changes in a chronic cough that your parent has already shown.
Developing "smoker's cough."
Headache.
Wheezing.
Coughing up blood, even if it is only spotting or a small amount.
Hoarseness.
Bone pain.
Shortness of breath.
Losing weight when they are not trying to.
It is important to note that these signs and symptoms are not just related to lung cancer and can indicate that your senior is suffering from a variety of other health issues. This makes it critical that as soon as you detect any symptoms that are troublesome or that make you concerned that you bring them to the immediate attention of your parent's doctor. Explaining these concerns will enable the doctor to examine your loved one and give them the appropriate diagnosis. As with other types of cancer, early detection is key to giving your parent the opportunity to select the approach to care, treatment, and management that is right for them.
If you have been trying to find a way to help your senior loved one achieve and maintain a higher quality of life as they age in place, starting elderly care for them might be the ideal solution. An elderly home care services provider can be there with your senior on a customized schedule to ensure that they get the care, support, assistance, and encouragement that they need when they need it. It is a common misconception that only elderly adults who are very "old" or who have severe needs can benefit from elderly care. This is not the case. Even those seniors who only have mild to moderate needs can experience a wide range of benefits from the highly personalized services of an elderly home care services provider. These services can help your parent to save time and energy, pursue greater independence and activity, and enjoy a more engaged lifestyle that allows them to experience more fulfillment as they age in place. As a family caregiver this can give you peace of mind knowing that whether you are with your parent or not, they are in good hands.
The staff at Home Care Matters is available to talk with you and your family about all of your needs. Home Care Matters is a home care agency providing quality and affordable elderly care in Braselton, GA and the surrounding areas. Call (678) 828-2195 for more information.
Sources
https://www.lungcancerfoundation.org/wlcd/
http://www.chestnet.org/News/CHEST-News/2016/08/World-Lung-Cancer-Day
https://www.cancer.org/cancer/non-small-cell-lung-cancer/about/key-statistics.html
https://www.cdc.gov/cancer/lung/statistics/index.htm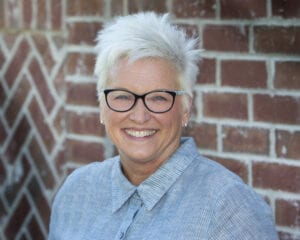 Latest posts by Valerie Darling, Founder, Owner
(see all)