Some Refreshing Ideas for Outdoor Activities for Seniors
Senior Care in Flowery Branch FL
When a senior requires more care than he used to, it can be difficult to feel positive and encouraged to pursue various activities. Getting outside can be a great way to boost emotional and even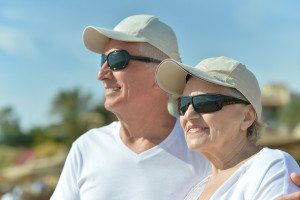 physical health for people of all ages. This is especially true for those individuals who spend their winters cooped up because of the snow and extremely cold temperatures.
Finding activities for elderly individuals to do outside may seem to be challenging for some people. After all, when somebody is dealing with certain health issues, recovering from major surgery, or can't get around as well as he used to, at least not without the assistance of a cane or walker, it can make getting outside feel like more of a chore than a pleasant experience.
Here are some great ideas that can be beneficial for just about any senior:
Going for a walk around the block. If the elderly individual lives in an apartment building, a condo, or even a private home and there are sidewalks outside, it's a safe way for him to go for a walk. He may want to rely on somebody else to support him as he goes on this walk, such as a senior care service provider hired through an agency, but it is still a great way to get some fresh air and still stay close to home.
Head to an open air mall. Depending on where a person lives in the country, there could be a number of open air malls where he can go and walk around in a safe environment. There will probably be plenty of benches and other seating arrangements where he can sit down and rest as needed.
Go to the park. There are many parks all across the country that have decent walking paths and provide people an opportunity to enjoy nature. Just sitting and looking at birds, squirrels, or other people as they jog by, play Frisbee, or do other activities can be a mental break from everyday life feeling cooped up within his own home. These are just a few great outdoor activities when somebody needs senior care.
The staff at Home Care Matters is available to talk with you and your family about all of your needs. Home Care Matters is a home care agency providing quality and affordable senior care services in Flowery Branch, GA and the surrounding areas. Call (678) 828-2195 for more information.
Latest posts by superadmin
(see all)