Three Tips for Easing Guilt When Family Caregivers Take a Vacation Alone
As a family caregiver, you need to get away. When you break the news to your mom, she's hurt. She cannot understand why she can't join you. You're going to the beach. She loves the beach. She argues that she has the money to pay her own way. So, why can't she go?
You don't want to tell her you're in need of a break from caring for her. If you tell her the truth, it would only help reaffirm her belief that she's a burden. You don't want her feeling like she's a burden. You also really don't want to bring your mom with you. What do you do to ease the guilt you're feeling when you do go on a vacation without your mom?
Elderly Care in Gainesville GA: Easing Guilt While on Vacation
Plan Everything in Advance.
Give your mom plenty of time to get used to the idea that you're taking a vacation. See who she'd want checking in on her while you're away. Ask her if there are things she wants to do while you're gone. You can rent her movies to watch, pick up books at a local library, or arrange caregivers for companionship.
Arrange Special Activities While You're Away.
While you're on vacation, your mom can have fun, too. You know she's been wanting to try a new restaurant that just opened. She's been hinting she'd like to go on a picnic at the lake. She saw a new book for sale and said she wants to read it.
While you're taking a vacation, make sure your mom is having fun. Caregivers can take her out to eat or to a local park or lake. Buy the book before you leave and give it to her as a gift. Tell her you plan to read the same book while you're away and can't wait to share thoughts when you return. Make sure that she's so busy while you're away that she doesn't have a chance to miss you.
Avoid Guilt by Having a Great Replacement Caregiver.
If you hire a great caregiver, you'll avoid feelings of guilt. While you're away, your mom is in great hands. She's getting the attention she needs. She has companionship. She has someone to get her to the store, help her cook meals, and get the housework completed each week.
Respite care is the service you need. With caregivers helping out, you can relax and unwind on your vacation. When you return, you'll be refreshed and ready to provide quality care free of stress and tension.
The staff at Home Care Matters is available to talk with you and your family about all of your needs. Home Care Matters is a home care agency providing quality and affordable elderly care in Gainesville, GA and the surrounding areas. Call (678) 828-2195 for more information.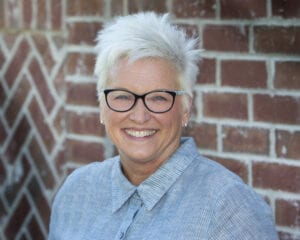 Latest posts by Valerie Darling, Founder, Owner
(see all)