Tips for Effective Hand Washing
According to the Centers for Disease Control and Prevention, regular washing of the hands is one of the most important tools that you can use to help prevent illness and infection, and curb the spread of such illness and infection. As a family caregiver, this principle is particularly important as you are caring for an elderly adult who likely has an immune system that is not as strong and effective as that of younger people, meaning they are more vulnerable to illness and infection, and the consequences that can occur as a result of them. Washing your hands helps you to keep your parent healthier and guard your own health so that you can be the best possible caregiver for your elderly parent, and for the others around you.
Use these tips to help ensure that your hand washing is as effective as possible:
Wash throughout the day, not just after using the bathroom or when you think that you might have come into contact with germs.
Use either warm or cold running water. You will not be able to wash your hands in water that is hot enough to kill germs any more effectively than cold water, so choose what is available and comfortable.
Apply plenty of soap and lather for at least 20 seconds.
So-called antibacterial soaps are no more effective than conventional soaps, and may even cause loss of resistance.
Be sure to cover all surfaces of the hands with lather, including in between the fingers and around your wrists.
Rinse your hands thoroughly and turn off the tap using a paper towel, cloth, or your elbow rather than touching it with your hands.
Dry your hands on a clean, dry, cloth or paper towel, or air dry them.
If running water is not available, use waterless hand sanitizing gel, but this should not be considered a replacement for effective handwashing.
Starting home care for your aging parent can be one of the best decisions that you can make for them during the course of your caregiver journey with them. An in-home senior care services provider can be there with your elderly parent on a customized schedule to ensure that they have continued, consistent access to the care, assistance, and support that they need to manage their individual challenges and limitations, and to pursue a lifestyle that is as active, engaged, and fulfilling as possible as they age in place. These highly personalized services can include safe and reliable transportation to where they need and want to go, assistance with personal care needs, physical support and assistance with mobility issues, help with fulfillment of activities of daily living, companionship, and more. As a family caregiver, it can give you tremendous peace of mind knowing that your senior is in good hands both when you are able to be with them and when you are not.
The staff at Home Care Matters is available to talk with you and your family about all of your needs. Home Care Matters is a home care agency providing quality and affordable home care in Lawrenceville, GA and the surrounding areas. Call (678) 828-2195 for more information.
Source
https://www.cdc.gov/handwashing/when-how-handwashing.html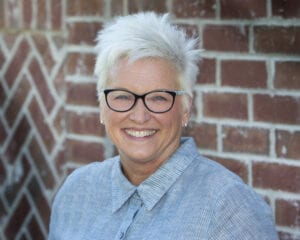 Latest posts by Valerie Darling, Founder, Owner
(see all)