Tips for Helping a Senior with Cognitive Functioning Decline Get Better Nutrition
As a family caregiver you know how important it is for your aging parent to get high quality nutrition on a regular basis throughout their later years. Eating a balanced diet with all of the nutrients that they need to help their body function and thrive is an important element of warding off health challenges and diseases as well as managing those that they are already dealing with. For many aging adults, however, getting adequate nutrition during their later years can be difficult. This is especially true for those who are living with cognitive functioning decline. Seniors dealing with this type of diminished functioning due to Alzheimer's disease, brain trauma, or other factors can struggle to get nutrition due to not understanding or remembering to eat, losing their sense of taste or enjoyment of food, or even trying to eat non-food items.
Home Care in Flowery Branch GA: Cognitive Decline and Nutrition
Use these tips to help a senior with cognitive functioning decline get better nutrition:
Schedule meals and snacks. Routine and predictability are important for those with cognitive functioning decline. This scheduling helps them to feel more in control and less thrown off by situations. This means that even if your senior does not understand why they should be eating, they will do it because it is scheduled.
Trim down the options. Seniors with cognitive functioning decline can get overwhelmed easily. This can cause them to "shut down" and not be responsive to anything in the situation. Trim down the options so that you are only serving your parent one or two items at once. Focus on nutrition and serve a small amount of highly nutritious foods, then move on to another.
Simplify mealtime. Help your parent to focus on eating by simplifying mealtime. Turn off the television and music, encourage your parent to sit at the table rather than eating in another room of the house, and do not do other things when they should be eating.
Eat healthy with them. Your parent is likely to do much of what you are doing. Encourage them to eat healthy foods in good amounts by modeling this behavior. Eat with them, choose healthy foods, and eat slowly and cautiously so that they can model what you are doing.
When it comes to helping your senior live their best life, starting home care for them can be one of the best steps that you can take. An in-home senior care services provider can be with your parent when it is right for them and for you to ensure that they get the level of care, support, assistance, and companionship that they need to manage their needs and challenges in the ways that are right for them while also ensuring that you remain in control of their care and routine. This can help your parent to feel more independent and autonomous, offering them more control over their life and opportunities to be active and engaged in the world around them. Home care helps your parent to stay healthy, safe, and comfortable as they age in place, and reduces your stress by taking on care tasks for you so that you can focus your energy and attention in the most effective and meaningful ways.
The staff at Home Care Matters is available to talk with you and your family about all of your needs. Home Care Matters is a home care agency providing quality and affordable home care in Flowery Branch, GA and the surrounding areas. Call (678) 828-2195 for more information.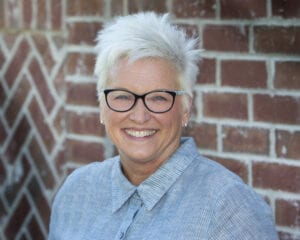 Latest posts by Valerie Darling, Founder, Owner
(see all)