What Home Care Services Benefit Seniors With Chronic Health Conditions?
The National Council on Aging lists high blood pressure, high cholesterol, arthritis, heart disease, and diabetes as the top chronic health conditions. As seniors start making lifestyle changes and taking medications to ease the symptoms, caregivers become an important piece of the elder care plan. Here are the top services caregivers offer that help with these chronic conditions.
Companionship.
Some health conditions can be limiting. It's harder to walk blocks away to visit someone. Driving with poor eyesight or on medications is dangerous. For seniors who are housebound by their chronic condition, companionship services are essential.
Laundry.
Certain medications lead to dizziness. If your parent has to walk down basement stairs to do laundry, it can be dangerous if a dizzy spell hits. On weekends, you might be able to help with laundry. Caregivers are worth considering. They can do the laundry for your parent on the days you select.
Along with laundry, caregivers can strip dirty sheets, change towels, wash them all, and put them away. Your parent will have clean clothes and linens all of the time.
Light Cleaning.
Arthritis and issues with mobility may limit how often your parent sweeps and mops floors, cleans a toilet, or runs the vacuum. Light cleaning services ensure the house is kept clean and relatively organized.
Light cleaning services include running a dishwasher. Caregivers can wipe down counters and tables. They can fluff pillows and put away items. It takes the strain off your parent and reduces germs during cold and flu season.
Meal Preparation.
If your parent isn't eating well, it can exacerbate some health issues. Takeout Chinese is high in fat, sodium, and sugar. Frozen meals are also high in sodium, fat, and sugar. Caregivers can discuss menus with you, shop for ingredients, and make healthy meals for your parents in their home.
Reminders.
How good is your parent at remembering to schedule appointments? How often does your mom or dad forget to take prescribed medications? Caregivers can schedule doctor, dentist, and vision appointments. They can remind your parent to take daily medications and vitamins.
Transportation.
When your parent can no longer drive, they may dread losing some freedom. Caregivers can drive your mom or dad to businesses, medical offices, and senior centers. They enjoy the same level of socialization and freedom they had when they were driving.
Make sure your mom and dad have the support needed to age at home. Call us today and discuss the services our caregivers offer in your area.
The staff at Home Care Matters is available to talk with you and your family about all of your needs. Home Care Matters is a home care agency providing quality and affordable caregiver services in Flowery Branch, GA and the surrounding areas. Call (678) 828-2195 for more information.
Sources:
Top 10 Chronic Conditions in Adults 65+ and What You Can do to Prevent or Manage Them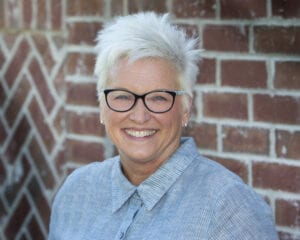 Latest posts by Valerie Darling, Founder, Owner
(see all)