What Things Do You Think Make a Person the Best Elder Care Provider Possible? Think about this question.
The Ultimate Guide to Being an Incredible Elder Care Provider near Buford, GA
When you were younger you didn't think you would be an elder care provider for your mother or father. However, the time came and you didn't want to talk to them about hiring a professional elderly home care provider.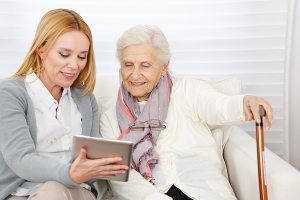 You began working with them on a daily basis, stopping by after work and eventually stopping by before work as well. The longer you did this, the more he realized it was a lot more than you expected.
You have talked to your loved one about home care for the elderly, and they seemed to be opening up to the idea of having a professional elderly home care provider working with them, but in the meantime you still want to be the best elder care provider you can be.
Below are five things that you should do to make you a great elder care provider. No, it will make you an incredible one.
1. Understand who the care is for.
It is far too simple to assume you know what's best for the elderly patient, your loved one. Just because you think you know what's best for them, that doesn't mean you do. Make sure to take time to listen to what they say.
You don't have to agree with the things they may want, but it's their life and they have the right to get what they want out of it.
2. Remember that patience truly is a virtue.
There may be times when you get frustrated, when things don't seem to go right, or the elderly individual is simply not listening to you. They are independent individuals who may be struggling with the fact that they need help now. Because they may be struggling, it should be that much more important for you to have patience.
3. Tap into their interests.
(ex) Your 82-year-old mother may have an interest in learning to paint. Just because of her age, that doesn't mean she has to give up on her dreams and ambitions. Learn to tap into those interest, embrace them, and that can provide exceptional elder care.
4. Know your limits.
Everyone has limits and when you're talking about elderly home care, so do caregivers. If you don't know your limits and push too far, it can create tension between you and the patient. That's the last thing you should want for yourself or your elderly loved one.
5. Rely on professional home care for the elderly.
Professional caregivers have experience, compassion, and dedication that can make a significant difference to you and your loved one. Look into the prospect of hiring a professional elder care provider, sit down and speak to your loved one about it, and find ways to encourage them to accept this might very well be the best option.
The caregivers at Home Care Matters are available to talk with you and your family about all of your elder care needs. Home Care Matters is a home care agency providing quality and affordable elder care near Buford, GA and the surrounding areas. Call (678) 828-2195 for more information.
Latest posts by superadmin
(see all)