Why is a Heatwave Worse for the Elderly?
Much of the U.S. has been dealing with extreme heat for days or even weeks since the start of summer. If a heatwave hits, it can be especially dangerous for the elderly. Why is a heatwave worse when you're elderly?
Age Impacts How Well the Body Regulates Temperature.
There are two main reasons for this. First, seniors don't sweat as much as a younger adult. Sweating is the body's defense when it comes to overheating. If a senior isn't sweating, there's no way for the evaporation of the sweat to cool the senior down.
Second, seniors don't have the same thirst response that you have when you're younger. Seniors don't catch that sensation of being thirsty as quickly. This leads to them not being as likely to drink as much water. Some restrict their water intake to help ease the embarrassment of incontinence.
Your body needs to be hydrated for sweat to form. Dehydration is already a risk. A heatwave exacerbates it. Without enough water in the body, it's going to be harder to have sweat for the sweat glands to release.
Ways for Seniors to Stay Cool.
The best way to stay cool is by having air conditioning. A window unit is great, but your mom may not want to have a bulky air conditioner sitting on her window sill. If that's the case, portable air conditioners have a screen that fits into the window. There's no heavy unit putting pressure on the window sill.
If air conditioning isn't possible, have her run fans and keep her shirt damp. A damp shirt will dry slowly and the evaporating fabric will keep her cool for a long period of time.
If your mom has a smart thermostat, you can check her house temperature from your phone or computer. Set up alerts to ensure the temperature does not exceed your preferred level.
Pools are another good way to stay cool. As long as your mom is keeping sunscreen on, her pool can help her beat the heat.
Arrange Checks Through an Elderly Care Agency.
Is someone checking on your mom when it's hot outside? If you live too far away to stop in each day, elderly care services can help. A caregiver can pop in for an hour or two and provide companionship. Caregivers can make sure your mom has fans or air conditioners running and isn't overheating.
The staff at Home Care Matters is available to talk with you and your family about all of your needs. Home Care Matters is a home care agency providing quality and affordable elderly care in Lawrenceville, GA and the surrounding areas. Call (678) 828-2195 for more information.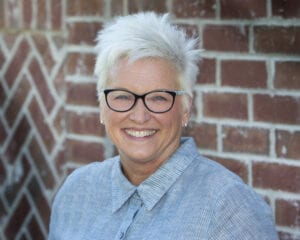 Latest posts by Valerie Darling, Founder, Owner
(see all)