Why Might a Senior with Alzheimer's Disease Be More Susceptible to Dehydration?
As a family caregiver for an elderly adult who is suffering from Alzheimer's disease, you likely think about how this disease affects your parent's health every day. You consider how the cognitive functioning effect will impact your parent's daily functioning, if they can make your parent more vulnerable to health problems, and if they can put your senior at risk. One issue that might not immediately come to mind is dehydration. Not having enough fluid in their body is a very common issue among elderly adults and can lead to a variety of potentially serious health issues. This can be a particularly dangerous issue, however, for elderly adults who are living with Alzheimer's disease and have limitations that can make it more difficult for them to get the hydration that they need regularly.
Elderly Care in Flowery Branch GA: Alzheimer's and Dehydration
Some reasons that a senior with Alzheimer's disease may be more susceptible to dehydration include:
No longer understanding the need to drink enough fluids.
Not being able to understand or properly respond to thirst signals. They might be able to feel thirst, but not know what it means or what to do to make it go away. They also might not be able to feel the signals any longer.
Not remembering how long it has been since they last drank.
Not knowing where to access water or other drinks.
Developing an aversion to flavors or even to water, which can make it so that they do not want to drink, or do not want to eat foods that have high water content and can help with dehydration.
Taking medications that might increase dehydration.
Possibility of dressing inappropriately or increase the heat in their home so that they are more likely to become overheated and dehydrated.
Starting elderly care for your aging parent can be a fantastic way to enhance their quality of life and encourage them to maintain a lifestyle that is as fulfilling as possible as they age in place. An elderly home care services provider can be with your parent on a fully customized schedule that is designed around not just their needs, but also the care that you give them on a regular basis. This ensures that they get the level of care that they need and deserve while also ensuring that you have the time that you need to focus on other obligations in your life. The highly personalized care that your aging parent can receive will be specifically tailored around them as an individual, allowing them to be happy, healthy, safe, and comfortable throughout their later years.
The staff at Home Care Matters is available to talk with you and your family about all of your needs. Home Care Matters is a home care agency providing quality and affordable elderly care in Flowery Branch, GA and the surrounding areas. Call (678) 828-2195 for more information.
Sources
https://www.medicaldaily.com/75-americans-may-suffer-chronic-dehydration-according-doctors-247393
https://www.elderoptionsoftexas.com/article-signs-of-dehydration-in-elderly.htm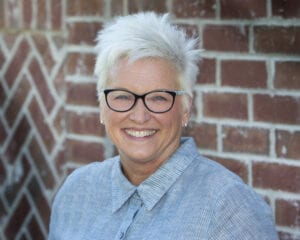 Latest posts by Valerie Darling, Founder, Owner
(see all)