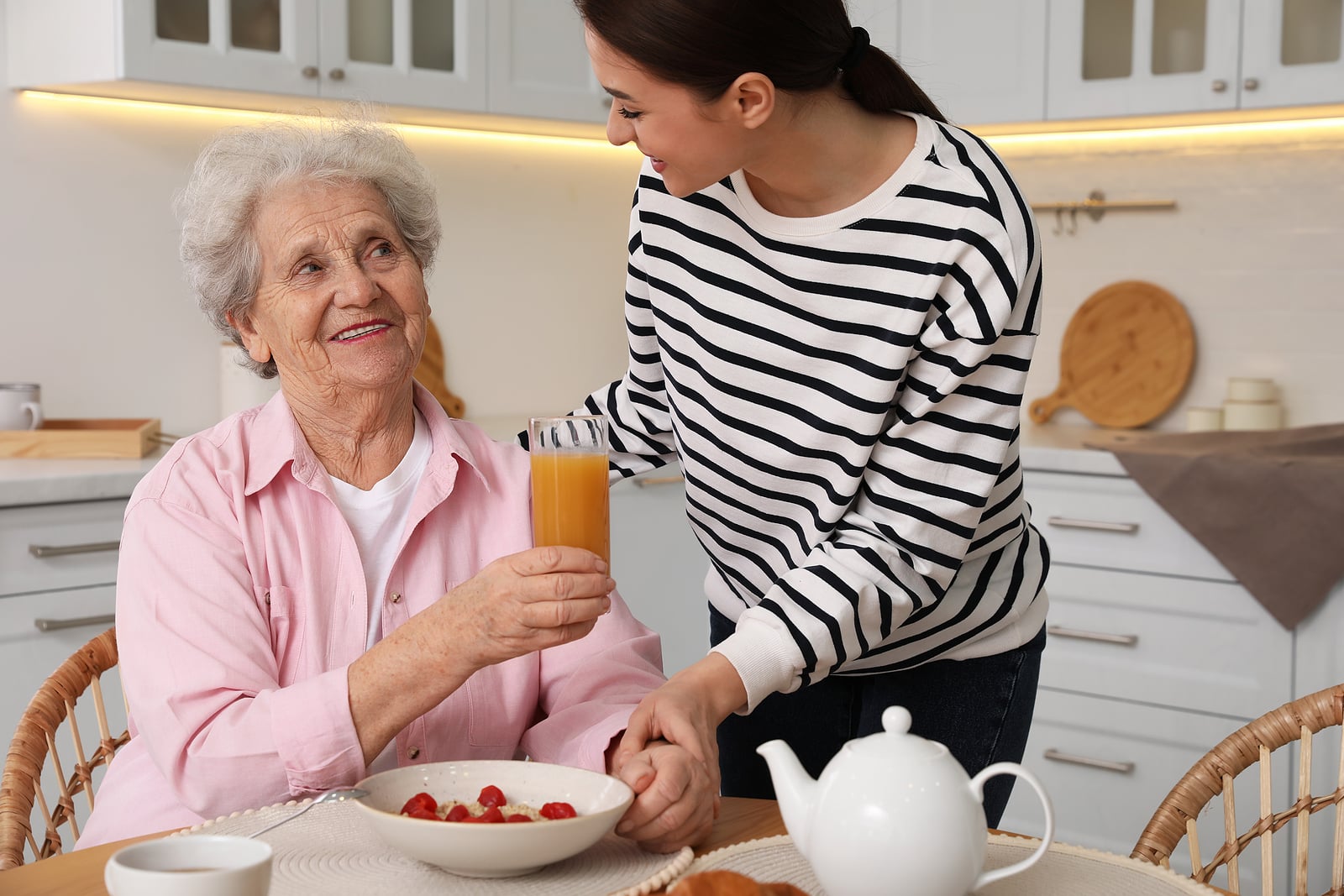 Making healthy food and drink choices is crucial at any age, but it can be even more important for seniors. Getting the right amount of vitamins and minerals, drinking enough water and timing meals with medications are crucial for elderly people. An imbalanced diet can also impact their overall health quicker and more detrimentally than a younger person. Loss of appetite, vision impairment, reduced taste or smell and loneliness can all contribute to poor nutrition. The good news is that it's never too late to change unhealthy habits and live healthier lifestyles. With the help of family caregivers and in-home care, seniors can make strides to improve their food choices and get their nutrition on the right track. As always, consult with your senior's primary care physician about any changes to their health care plan.
Here are 4 tips to help your senior get started toward improved dietary habits
Focus on Nutrient-Dense Food
Foods abundant in vitamins, minerals, protein, healthy fats, and complex carbs are called nutrient-dense. Fruits and vegetables, whole grains, low- or non-fat milk products, seafood, lean meats, eggs, peas, beans, and nuts are examples of nutrient-dense foods that are wonderful to snack on. These should be mixed into every meal, even if seniors aren't too keen on eating their veggies.
Stop Eating Pre-Packaged Foods
Reduce your intake of processed meals, especially those heavy in salt, saturated fat, and added sugars. Cutting down on booze and coffee is also recommended. High blood pressure, obesity, diabetes, and heart disease have all been linked to consuming too many foods and drinks.
Try Keeping Track of Caloric Intake
To keep track of what you eat, jot down everything you consume daily. This might show you how effectively you're adapting to new eating habits and where you can make adjustments. Many people seem to be munching an hour or so before lunch. Try eating a little extra protein with breakfast to stave off hunger pangs until lunch.
Drink More Water
If you think your senior is eating too much and it has become hard to control a healthy weight, they may actually be thirsty. Seniors don't feel the thirst like they used to and may not be drinking as much as they used to. This can cause them to feel hungry. Be sure to place water near them at all times.
How In-Home Care Can Help
Making positive change starts with consistency. Your senior will need to follow these tips on a regular basis if they want to improve their nutrition. When you can't be there, in-home care can support your senior by preparing healthy meals and snacks, reminding them to take medications correctly and offering water frequently to improve hydration. In-home care will also help with other tasks to keep them healthy, like companionship on daily walks, ambulatory assistance with stairs and transportation to social events that keep them engaged. Consider the many benefits of in-home care for your senior today.
The staff at Home Care Matters is available to talk with you and your family about all of your needs. Home Care Matters is a home care agency providing quality and affordable in-home care in Duluth, GA, and the surrounding areas.
We provide home care in Braselton, Buford, Dacula, Duluth, Flowery Branch, Gainesville, Johns Creek, Lawrenceville, Oakwood, Sugar Hill, Suwanee, Barrow County, Forsyth County, Gwinnett County, Hall County, Jackson County, North Fulton County.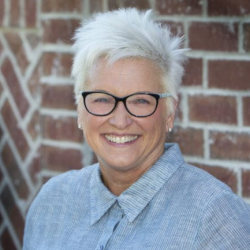 Latest posts by Valerie Darling
(see all)