As the caregiver of an aging loved one, you have a lot of responsibilities to help her stay healthy and happy. You are probably used to making choices to help her live independently – either in her own home or with you. Perhaps you've made the living space more accessible, or you've hired a senior care provider to come in and help with daily chores. You've figured out how to get her to and from appointments, and have even made sure she stays socially active by ensuring there are regular social visits from friends, family, and senior care professionals.
But one thing that often gets ignored or forgotten when providing care for a loved one is talking about what her health care wishes are should anything serious happen. Advance care planning lets you sit down together before there is any crisis and talk about what her wishes are for what should be done and what shouldn't.
When planning for care in the case of an emergency, you should talk about two very important documents that would be helpful for you as her caregiver, should she not be able to discuss her wishes with emergency personnel.
Living Will
A living will is a written document that informs doctors and emergency personnel how your loved one wants to be treated if she is dying or is unconscious and cannot communicate her decisions in an emergency situation. With a living will, your loved one can choose which procedures she would want and which she wouldn't want. Some choices to review for the living will are:
CPR. Your loved one can choose if she would want to receive cardiopulmonary resuscitation if she needs it to stay alive.
Ventilator Emergency Assistance. If your loved one does not want to be placed on a ventilator to help her breathe, she can choose not to.
Artificial feeding or fluids near the end of life.
Your loved one can also list what types of comfort care she would like to receive at the end of her life, such as pain management medications, spiritual counseling, and others,
Durable Power of Attorney for Health Care
You and your loved one should discuss having a durable power of attorney document drafted up. A durable power of attorney for health care is a legal document naming someone to make medical decisions for your loved one at times when she is unable to do so (otherwise known as a health care proxy). Whoever your loved one chooses, should be aware of your loved one's choices and abide by those decisions should hard choices need to be made. It can be a family member or anyone she knows well enough and trusts with her senior care wishes.
These discussions can be difficult and sometimes awkward, but they can make a world of difference in the future when you are trying to navigate through emotional and stressful health decisions for your loved one.
The staff at Home Care Matters is available to talk with you and your family about all of your needs. Home Care Matters is a home care agency providing quality and affordable senior home care in Gainesville, GA, and the surrounding areas.
We provide elder care in Braselton, Buford, Dacula, Duluth, Flowery Branch, Gainesville, Johns Creek, Lawrenceville, Oakwood, Sugar Hill, Suwanee, Barrow County, Forsyth County, Gwinnett County, Hall County, Jackson County, North Fulton County.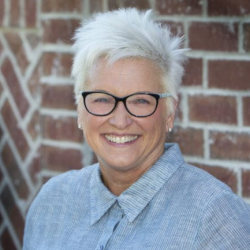 Latest posts by Valerie Darling
(see all)