Arthritis is a common problem for seniors. It's a condition that causes both stiffness and inflammation in the joints, which can cause a lot of pain. Symptoms can vary depending on a variety of different factors. What many seniors need is a plan that helps them to feel better while they continue to live with arthritis pain and irritation. Hands-on help, especially from home care assistance, also makes a big difference.
Follow Treatment Plans Carefully
Most seniors with arthritis have a treatment plan already mapped out by their healthcare providers. That treatment plan works best when it's followed as closely as possible. Having help staying on target with those plans, especially from home care providers who are helping in other ways as well, can be the best way for seniors to keep their goals in mind.
Find Some Balance
It's important that seniors don't try to do too much, too quickly. Finding balance is a big part of helping aging adults who are battling arthritis to manage their pain and make progress, without overwhelming themselves. Following advice about other things to try and steps to take is easier when it doesn't feel like a demand.
Get Some Physical Activity
Arthritis care plans often include recommendations for exercise and physical activity. This can feel impossible to seniors who are in pain from arthritis, and that absolutely makes sense. But the reality is that becoming more physically active can help tremendously with joint pain. Exercise helps to strengthen muscles, which then support the joints. It also helps to lubricate the joints, relieving pain and swelling. Gradually increasing activity helps immensely when seniors are starting from no activity at all.
Manage Weight in a Healthy Way
Focusing on weight loss in a healthy way is an important key to helping with arthritis pain. Eating healthy foods that are anti-inflammatory can help with weight management. Dark, leafy greens, fatty fish, nuts, beans, and whole grains are all great options to include in the diet. Home care assistance can be a huge help for seniors when they're trying to improve their diet and manage weight in a way that doesn't cause them to feel deprived.
Get Rest When Necessary
Pain takes a lot out of people. When seniors are having a bad day or when they've pushed themselves too hard, it's vital to get rest in order to recover. Having help from home care assistance is a key piece in getting that rest when necessary. Home care providers can take over the daily tasks that are overwhelming, allowing seniors to rest when they really need it. Pain from arthritis can also make it difficult to get enough sleep. Following some of the steps above can reduce pain enough to help seniors to get the sleep they need in order to function the rest of the time.
Arthritis pain is not always predictable and every solution may not work every single time the pain flares. But having a care plan in place that is consistent is a great first step. From there, seniors can rely on home care assistance and other tools to help them when the pain is a little worse.
The staff at Home Care Matters is available to talk with you and your family about all of your needs. Home Care Matters is a home care agency providing quality and affordable home care assistance in Sugar Hill, GA, and the surrounding areas. Call (770) 965-4004 for more information.
We provide elder care in Braselton, Buford, Dacula, Duluth, Flowery Branch, Gainesville, Johns Creek, Lawrenceville, Oakwood, Sugar Hill, Suwanee, Barrow County, Forsyth County, Gwinnett County, Hall County, Jackson County, North Fulton County.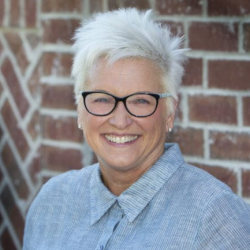 Latest posts by Valerie Darling
(see all)