November is Pancreatic Cancer Awareness Month. The pancreas is an organ in the abdomen. It has two primary functions – making enzymes that help with digestion and creating hormones, such as insulin, that control how the body uses and stores glucose. The most common type of pancreatic cancer is pancreatic ductal adenocarcinoma. This form of pancreatic cancer starts in the cells that line the ducts that carry digestive enzymes out of the pancreas.
Pancreatic cancer is often not diagnosed until it has progressed too much. The five-year survival rate for those diagnosed with pancreatic cancer is only around 12 percent, making it one of the most deadly forms of cancer. In the US, pancreatic cancer is the third leading cause of cancer death and is projected to become the second leading cause of cancer death by 2030.
Because pancreatic cancer symptoms are often vague and many people attribute them to age or other factors, they can be missed. If your loved one has a combination of any of the following symptoms, without another known cause, you'll want to plan a visit to his doctor soon to rule out pancreatic cancer.
Abdomen or back pain
The pancreatic tumor may begin to press against nerves and organs around it, causing pain in the lower back or abdomen. If your loved one complains about constant pain in his back or abdomen to you or his elder care provider without a known cause, it could be because of the pressure being caused by a tumor.
Bloating of the Abdomen
One common symptom of pancreatic cancer is the abdomen becoming bloated. Maybe your loved one has noticed his waistband feels tighter or he feels pressure on his abdomen. A senior home care provider might even notice his belly being extended and sticking out further than before.
Digestive problems.
Since the pancreas is an important part of the body's ability to digest food, once cancer has set in, your loved one may notice some new digestive problems or worsening problems. The tumor may be pressing against the stomach or small intestine, forcing food to stay in the stomach, leading to vomiting and nausea.
Jaundice
Jaundice occurs when there is excess bilirubin (a component of bile) in the blood. It can make the skin, eyes, and nails turn yellow, creating a jaundice that can easily be observed by a senior home care provider or loved ones. Your loved one may also feel itchy and have darkly-colored urine and light-colored stools if he has jaundice.
Unexplained weight loss
Once the cancer has progressed, weight loss brought on by the cancer (also known as cancer cachexia) is a common symptom that affects the way the body uses calories and protein. Cancer cachexia will lead to the body burning more calories than usual, breaking down muscles, and decreasing appetite. Your loved one may also notice a change in appetite or desire for certain foods.
While there is no cure for pancreatic cancer, the best hope is for an early diagnosis. Knowing the symptoms and then taking appropriate action is the goal of Pancreatic Cancer Awareness Month.
The staff at Home Care Matters is available to talk with you and your family about all of your needs. Home Care Matters is a home care agency providing quality and affordable senior home care in Buford, GA, and the surrounding areas. Call (770) 965-4004 for more information.
We provide elder care in Braselton, Buford, Dacula, Duluth, Flowery Branch, Gainesville, Johns Creek, Lawrenceville, Oakwood, Sugar Hill, Suwanee, Barrow County, Forsyth County, Gwinnett County, Hall County, Jackson County, North Fulton County.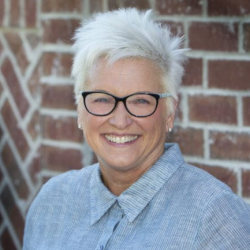 Latest posts by Valerie Darling
(see all)