Home Care Services: What to Do if Your Elderly Loved One Gets Chronic Illness Diagnosis?
Home Care Services: There are many chronic illnesses that senior citizens often deal with.
Some of these include heart disease, kidney disease, arthritis, and many other conditions. If your elderly loved one recently got a chronic illness diagnosis, they may be feeling confused, sad, guilty, or angry. It can be difficult for them to wrap their head around everything. You may be having a tough time with it, as well. With this being said, there are some things you can do if your elderly loved one has a chronic illness. Home care services might be a good place to start.
Making a Realistic Plan
One of the first things that you will need to do after your elderly loved one gets the diagnosis is to make a realistic plan. Depending on what the condition is, you will need to plan for the following:
Doctor's appointments
In-home care services
How often you will help them
Financial situations
Medication reminders
It is important that things aren't rushed later on because there wasn't a plan in place. If you sit down with your elderly loved one now to make a realistic plan, that will prevent a lot of issues later.
Preserving Daily Independence and Routines
It is important for your elderly loved one to stay as independent as possible. Most senior citizens who lose their independence deteriorate quicker than those who still have it. While your elderly loved one may not be able to do everything on their own, you should still encourage them to do what they can.
You should also encourage your elderly loved ones to preserve their daily routines as much as they can. For example, if they used to visit their friends every few days, they should still do this if they can. The more their routines are thrown off, the angrier they will likely be about their condition. This can make things much worse. If needed, you can hire senior care providers to drive your loved ones where they need to go.
Taking Care of You
Your elderly loved one's health is very important. If they received a chronic illness diagnosis, you may be thinking about all the things you can do to help them. However, the diagnosis might be tough on you, too. Make sure you are taking care of yourself just as much as you are taking care of them.
Home Care Services: Conclusion
If your elderly loved one receives a chronic illness diagnosis, there are some things you can do to help them. The tips above are helpful for most chronic illnesses. Don't forget that you need to take care of yourself, too, and home care services might just give you the respite you need.
The staff at Home Care Matters is available to talk with you and your family about all of your needs. Home Care Matters is a home care agency providing quality and affordable

Home Care Services in Gainesville, GA

, and surrounding areas. Call (770) 965.4004 for more information.
Sources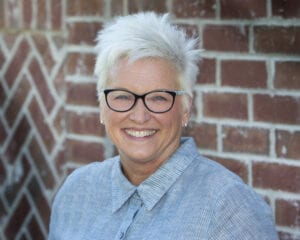 Latest posts by Valerie Darling, Founder, Owner
(see all)