Homecare: 3 Tips for Maintaining Bone Strength in the Elderly Years
Homecare: Bone deterioration is something that many senior citizens think about.
As a family caregiver, this may be something that you want to help your elderly loved one to prevent. The good news is there are ways to slow down or stop bone loss. Read all about the tips for maintaining bone strength during the elderly years here today. Homecare providers can be a great help with this.
Regular Exercise
Your elderly loved one can maintain or improve their bone strength through regular exercise. Does this mean they have to go to the gym or work out every single day? No. However, there are some things that your elderly loved one can add to their exercise routine a few days a week. Some of these things include:
Exercising to workout videos
Walking on a treadmill or using an exercise bike
Going for walks with you or a home care provider
Swimming
These are some great exercise ideas for the elderly. If your elderly loved one enjoys sports, maybe they could also golf or play tennis.
Dieting the Healthy Way
Does your elderly loved one need to watch everything they eat in order to maintain bone strength? No. They don't have to give up all the food crutches they have. However, research does show there are some foods that can help to boost bone health and strength. Some of the vitamins and nutrients that you and home care providers should help your elderly loved one to add to their diet include:
Calcium
Potassium
Vitamin D
All these things can help with improving bone health. You can do a simple online search to find foods and drinks that have calcium, potassium, and vitamin D in them.
Having a Healthier Lifestyle
Another way that your elderly loved one can maintain bone strength is by having a healthier lifestyle overall. There are so many ways that this can be done. Some of the ideas would include:
Getting quality sleep to allow bones to recover from the day
Eating right and exercising regularly
Going to social events
Moving around throughout the day and not just when they exercise
Not using alcohol and not smoking
These are all tips that can help your elderly loved one to have a healthier lifestyle. Research shows that each one of these things can help to boost bone strength and improve overall bone health.
Homecare: Conclusion
Are you trying to help your elderly loved one boost their bone strength? If so, you should start by having them do one of the things noted above. If they can make one of these tips a habit, that can be a great start in keeping their bones strong and healthy. Homecare providers can help your senior with this.
The staff at Home Care Matters is available to talk with you and your family about all of your needs. Home Care Matters is a home care agency providing quality and affordable

Homecare in Oakwood, GA

, and surrounding areas.
Call (770) 965.4004 for more information.
Sources
https://www.bones.nih.gov/health-info/bone/bone-health/exercise/exercise-your-bone-health
https://www.mayoclinic.org/healthy-lifestyle/adult-health/in-depth/bone-health/art-20045060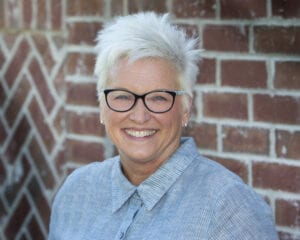 Latest posts by Valerie Darling, Founder, Owner
(see all)