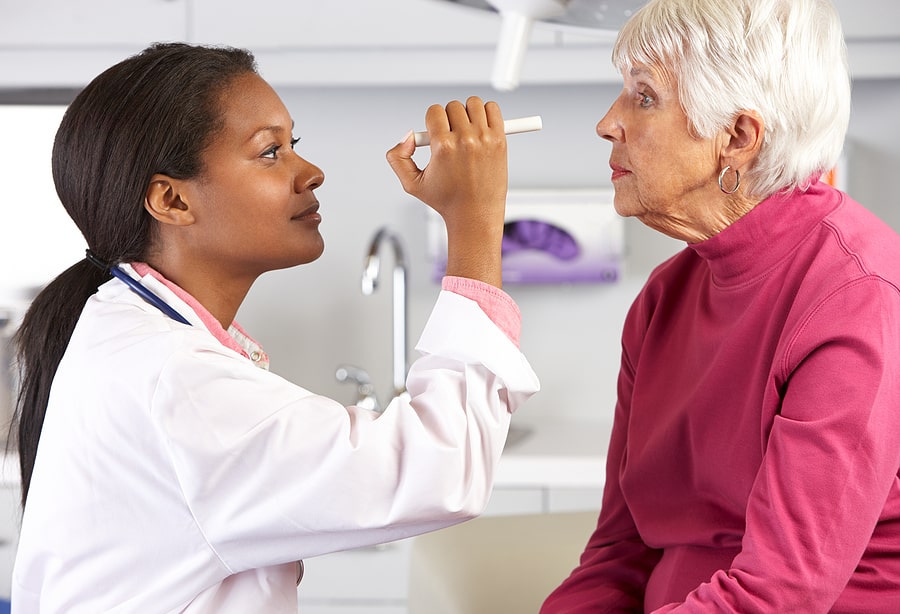 When caring for a senior citizen in your life, there are certain emergencies that you may want to be aware of ahead of time. For instance, your senior may have an eye or vision emergency. By learning about these issues before they happen, you may be able to better protect them in the future. When you can't be there to watch for potential health emergencies for your senior, home care providers will step in to care for them, 24-hours a day.
Signs of an Eye or Vision Emergency
If you are taking care of your elderly loved one, there are signs of an eye or vision emergency that you may need to know about. If you or a home care provider notice these issues in your elderly loved one, it would be crucial that they get medical attention right away. Some of the signs to look for include:
Sudden blurry vision or can't see at all
New floaters (usually a lot of them described as cobwebs or specks)
Flashes of light
Eye pain
Experiencing double vision
Swelling in or around the eye or eyelid
Redness surrounding or on the eye or eyelid
If you notice any of these things happening with your elderly loved one, it is best to get them emergent medical attention. Even if it isn't much to worry about, it is best to be safe.
When you get your elderly loved one to the hospital, it is important to tell them everything that has been going on with your loved one. All the symptoms they are having are vital to the diagnosis, even if you or your loved one may not think so at the time.
Aftercare for Common Eye or Vision Emergencies
If your elderly loved one does have any of these issues and a major vision or eye health emergency arises, they may need someone to care for them more regularly. If that happens to be the case, you can hire home care providers to do this. Home care can help your elderly loved one if they have loss of vision to get around or find things. They can also help your elderly loved one to improve their eye health. For instance, if there are medications your elderly loved one needs to take, these senior care providers can remind them to take them as prescribed.
Conclusion
These are some of the common symptoms of an eye or vision emergency. If you find out that your elderly loved one is experiencing any of these issues, it would be vital to get them the emergency care they need. It is always best to ensure there aren't any severe medical issues happening. If there are, the sooner you get treatment for your elderly loved one, the better things could be for them. If you have further questions about how our home care providers can help your elderly loved one with these issues, let us know today.
Sources
https://www.nia.nih.gov/health/aging-and-your-eyes#protect
The staff at Home Care Matters is available to talk with you and your family about all of your needs. Home Care Matters is a home care agency providing quality and affordable home care in Suwanee, GA, and the surrounding areas.
Call (770) 965-4004 for more information.
We provide home care in Braselton, Buford, Dacula, Duluth, Flowery Branch, Gainesville, Johns Creek, Lawrenceville, Oakwood, Sugar Hill, Suwanee, Barrow County, Forsyth County, Gwinnett County, Hall County, Jackson County, North Fulton County.
Latest posts by superadmin
(see all)